Our Story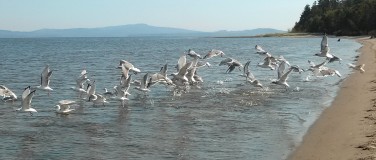 Tacoma Community Boat Builders (TCBB) began as a commitment by a few dedicated boat builders and sailors of the South Sound to share their passion for the unique experience of building and using a wooden boat on blue water. Our founding members are intimately aware of the transformative power of the sea and the influence of craftsmanship on the development of focus in young minds. These experiences can change the trajectory of a troubled life. Too few young people living in Tacoma, a powerful port city, know the beauty and power of crafting a wooden boat and taking it out on the water.
Tacoma Community Boat Builders (TCBB) is designed to be a community-based intervention and recidivism-reduction program created to work with at-risk youth referred through the Pierce County court system. With strong backing by judges, probation officers and community leaders, we feel that TCBB has a unique approach to working with these youth, and the support and passion necessary to make it a reality.
Each year, Pierce County courts dispose of tens of thousands of juvenile cases. The majority of these cases are young males, under the age of 17, at a time in their lives where every wrong decision can have profound consequence. As of May 22nd, 2013 there are 413 youth involved with Pierce County Juvenile Court. Of this number 320 are high school age and 238 are male. The need for community-based assistance is great.
In addition to the financial impact of juvenile incarceration to our community, there are also the issues of public safety and a vulnerable population that becomes disenfranchised from educational opportunities and familial support systems. These factors can contribute to a cycle of poverty, gang-involvement and further incarceration.
What We Do
TCBB's focus on design and building of boats will help to develop academic learning skills in an experiential environment of adventure and exploration. At TCBB youth will also learn pro-social and team-centered behaviors that will increase empathy, altruism and optimism. They will find a place where they are safe, and where they belong. They will learn that they have a place in our community and that they are valued. TCBB offers a safe and engaging experience that can lead to expanded horizons, better decision-making, higher employability, positive participation in our community and reduced recidivism.
In Pierce County, scarce, but successful programs demonstrate that with the right combination of structure, respect, encouragement and focus, troubled young people can find their path through hardships and difficulty. TCBB is positioned to be one of the scarce programs that offer "a way through" for young, adjudicated males of Pierce County.
What will they learn?
Shop math

Strategic thinking

Creative problem solving

Measuring, marking and layout

How to craft a wooden boat

Shop safety

Working as a team

Discipline

Self-confidence

Water safety

The joy of navigating on the water in a vessel that they have helped to create
Why Wooden Boats?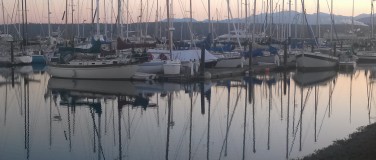 In every young heart, lives the dream of adventure and longing for a life better and different and brighter that what has been. We dream of a quest, a fast car or a long train to take us new places. We sing of a river to skate away on. But what of a boat? The few young people who have had the chance to sail seldom forget the wind and spray in their face and the pull of the boat beneath them. The quest becomes to return to the water, to go faster and farther and to better know your boat. Sailing across water becomes as air and food. Even fewer young people have the chance to build the boat that takes them racing over sea and spray.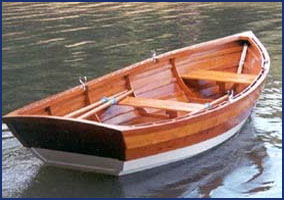 The sea, and the small wooden boats – whether kayak, canoe or sails – changes a young heart forever. The quest of the young, longing heart seeks a return to the sea again and again. You seek the perfect moment on your own perfect boat – most perfect of all the harbors of the world – for you know every board and curve of that boat built and sailed with your hand and your heart.
The quest of the wooden boat is what TCBB endeavors to share with young men who have had dreams and quests stolen from them by circumstance.